Making your House Beautiful with Home Glass Repair, Phoenix AZ
A cracked window at home doesn't provide a good sight.  No matter how beautiful your house is, just a slight damage in your windows and glass doors would basically ruin the total value of the house.  Maybe, it's time for a home glass repair Phoenix area company.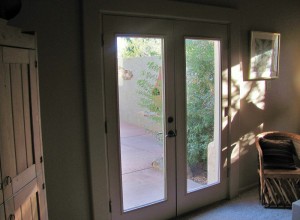 Our Home glass repair Phoenix-area company offers great services when it comes to repairing broken glass items such as windows, doors and door cabinets.
Well, among all the materials used in home construction, glass is the most delicate to handle but many people still prefer to make use of glass because of its elegant look and design.  A window wouldn't be a window at all if you can't see from the inside.  This is essentially the main reason why a lot of homeowners call for glass materials in designing their windows.
Moreover, contemporary houses love to make use of glass doors.  They're appealing and very attractive.  But they're very costly as well.  But still, we can't just control the likelihood of damages to glass fixtures.  Your kids might get too mischievous or your pet might have been very excited to see you that it bumped to your lovely glass door.
Good thing, your home glass can be repaired and there's no need for replacement.  Home glass repair in phoenix will provide you expert services for the restoration of any broken windows or doors.   They have diverse kinds of glass that can suitably replace the damaged one.  Aside from home glass repairs, you can also take advantage of glass installation for vehicle and commercial purposes.
Home glass repair may mean anything from repairing cracked windows…
And you can do this without having to change the frame to retouching minor scratches to replacing and installing new kinds of glasses.   You can have the experts repair glass table top, replace the glass shower doors, repair mirror, etc.   Many people are calling for the services of home repair phoenix to replace their very fragile glasses.
Home glass repair in Phoenix doesn't just mean fixing broken glasses.
It can also be a way of renovating your house to make it more gorgeous and exude character.  You may want to replace your windows with colored glasses to make the house look more stylish.  If you're thinking of selling your house, refurbishing it could raise the property's value numerous times.  Before you set the 'for sale' tag, make sure that the interior and exterior look of your house is smart so it wouldn't be awkward if your price tag is high.   Having home glass repairs and other types of restoration is all you need to increase the value of your property.
Call (480) 994-5855 for your Free Estimate!
Or Submit our Request a Quote Form!
Tags: fix glass phoenix, glass phoenix, glass phoenix az, glass repair arizona, glass repair phoenix, Home Glass Repair Phoenix, Home Glass Repair Phoenix arizona, Home Glass Repair Phoenix az