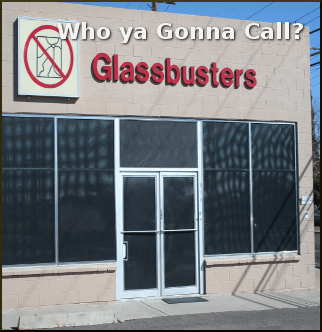 Glassbusters Inc. has been providing high quality workmanship and glass materials at competitive prices to the Mesa / Phoenix AZ metro area since 1986. If you are looking for first-class service, you have come to the right place!
Call Us Today at (480) 994-5855!
Our Valley Wide services range from:
- Glass Shower Doors & Enclosures
- Custom Mirrors
- Glass Repair
- Replacement Screens
- Window Replacement
- Glass Table Tops
- A variety of other products for
commercial & residential properties.

Get a Free Estimate! Simply give us a call or submit the quote form below!













First Time Customers Save 10% with Coupon Code '10OFF-GLASS'

Request a Quote online and one of our qualified representatives will contact you within 24hrs, usually the same business day!

In a Hurry?
Call us at (480) 994-5855!
In Need of a Glass Repair Company?
Call Glassbusters!
Our uncompromising first-class service  has given us staying power in the market for the last 25 plus years. You will see that as far as glass repair goes we are tops in the area! We also provide additional custom glass services as well. Let's take a look at some of the specifics that make Glassbusters the premier glass repair destination in the Phoenix metro area.
First and foremost, our business is built on the services we provide. In addition to glass repair and replacement we also specialize in other areas of home improvement. For instance, we can also install or repair bath and shower enclosures for our customers as well. In addition to that, if a custom mirror is something you need we have a special professional that can take care of that as well. Always keep in mind that any of the services we offer we do for both customers that are in commercial settings as well as residential.

Broken Window? Cracked Mirror? Who ya Gonna Call?
Another great aspect of working with Glassbusters is the fact that we are always available to our customers. We take pride in the fact that you have the option of contacting us via multiple channels. For those of you who still prefer phone communication above all please give us a call at 480 – 994 – 5855 and we can discuss your options based on whatever you need done from a glass perspective. We also offer a specialized service that separates us from virtually all other glass companies in the Mesa area. We provide you the convenience of being able to request an online quote  right on the homepage of our website. All we need from you is your name, e-mail, and your phone number, this way we have a way to contact you and the description of the job you need completed. Once we have this information we will get back to you with a quote in a very timely fashion. Keep in mind we also offer quotes directly over the phone which may be the preferred option if you are in a rush.
We have just scratched the surface on the unique glass services that Glassbusters can provide. Feel free to browse our site and if you have any questions please don't hesitate to contact us through our online quote form or directly by phone during business hours. Any message you leave will be returned promptly. We look forward to earning your business and encourage you to contact us today for a free no obligation (NO HASSLE) quote so we can take care of all of your glass related needs.
Stop by today!
518 East Broadway Road Mesa, AZ 85204