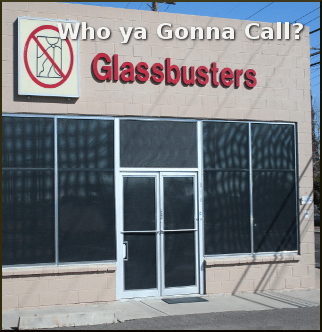 Glassbusters Inc. has been providing high-quality workmanship, and glass materials at competitive prices to the Mesa / Phoenix AZ metro area since 1986. If you are looking for a first-class glass company in Phoenix, you have come to the right place! If you have a broken window, or patio door, or a custom project that calls for a new piece of glass in your home or business, Glassbusters is the glass installation and repair company for you!
REQUEST A FREE ESTIMATE!
Call (480) 994-5855 for a Free (No Hassle) Phone Quote!
NOTE: We do not replace automobile windows.
ATTENTION:
We MUST speak to you over the phone in order to provide you an Accurate Quote!
Call Now (480) 994-5855!
.
Our Phoenix Glass Company services range from:
Glass Shower Doors & Enclosures, Custom Mirrors, Glass Repair,
Replacement Screens, Home Window Repair, Glass Table Tops, and much more. We have an assortment of glass products and capabilities that go way beyond a simple window or mirror.
.
Our Glass Technicians are CrimeShield Certified!

We are located in Mesa Arizona and serve the entire Phoenix metropolitan area. We have been in the glass business for over 25 years thanks to our highly skilled Crimshield Certified glass technicians and superb high-quality standards!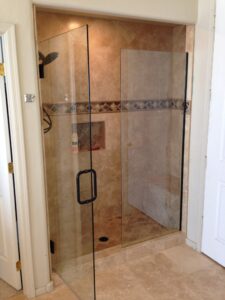 Whether it's for the repair of any glass item such as a shower door, section of windows on a commercial property, or putting in a glass storefront, GlassBusters has you covered. We can custom-make almost any size or shape of glass for those unique areas where standard sizes do not work. For glass shower doors, we offer a variety of frameless, frames, and handles to complement any décor. We offer bi-fold or pivot doors, heavy or sliding glass that can be clear, opaque or even frosted for privacy.
Our custom mirrors are also stylish and functional and can be made to fit in any space for a variety of reasons. Mirrors can be mounted on wardrobe doors, custom vanities, or just be decorative for any office or residential area.
We also offer beautifully crafted glass (or mirrors) for cabinet fronts that complement the woodwork and reflect the light. Glass tabletops are another item that we excel at making…from spectacular all-glass tabletops to a glass top that lays over your special coffee table designed to protect it. Our design team can help you decide which look would be perfect for you!
No job is too big or too small. See Glass Busters for all of your glass needs and don't forget to ask us for a free estimate today!
Need a Free Glass Estimate ASAP? Must Call (480) 994-5855!