Glass is a material widely used in infrastructures both for commercial and residential purposes. Homes are made more beautiful and homey with glass windows, glass furniture, and glass doors. Buildings and other commercial establishments are more inviting and appealing with glass walls, doors, and other fixtures. Our Glass repair San Tan Valley AZ company can install any type of glass in a great way to put a sense of elegance and fashion in an edifice. Add beautiful lighting and you can make your house a cozy and perfect place for you and your family.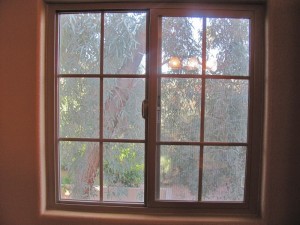 But then again, glass is very fragile and a small crack can ruin everything. No matter how careful you are, unavoidable situations may bring severe damage in your glass furniture such as tables, cabinets, mirrors, doors, and windows. A slight bump on a mirror can mess up your makeup routine. Strong wind, storms, and bad weather may lead to window breakage. In the United States, almost 40,000 people move each year and during the move, damaged items are recurring. Moreover, weak foundation and installation of wall mirrors may shatter them into pieces in a snap.
But worry not, there's actually a way to repair them. Leave the burden to a glass repair San Tan Valley AZ company. An Arizona glass repair company like Glassbusters deals with refurbishing and restoring broken glasses from home, vehicles, commercial establishments, etc.
Our San Tan Valley AZ glass repair shop will take charge…
of repairing broken glass in your home. Buying and replacing broken windows are not the sole answers to your problems. A Glass Company in San Tan Valley AZ will do every possible way to restore the glass item without the need to replace it. Aside from offering residential services we also offer repair services for commercial establishments. A grocery store will not get customers' approval if there are a several cracks and fissures on the glass doors, windows, and decorative items.
We offer all types of San Tan Valley AZ glass replacement services. Thanks to technology, glass now come in different designs, texture, and colors. There are types of glass that are printed with beautiful designs and installing such can transform your place in a very exciting and wonderful haven. Glass doors and windows don't always have to be smooth and plain. Contemporary glass designs make use of rough textures which are more appealing and unique.
Our glass repair San Tan Valley AZ shop can restore just about any type of broken glass items in your home or in your office. At home, it isn't just ugly to look at but broken glass may cause harm to your kids. Keep them safe from cuts and wounds by making sure that your glass household items are damaged-free.
Call (480) 994-5855 for your Free Estimate!
Or Submit our Request a Quote Form!
GlassBusters proudly serves San Tan Valley AZ