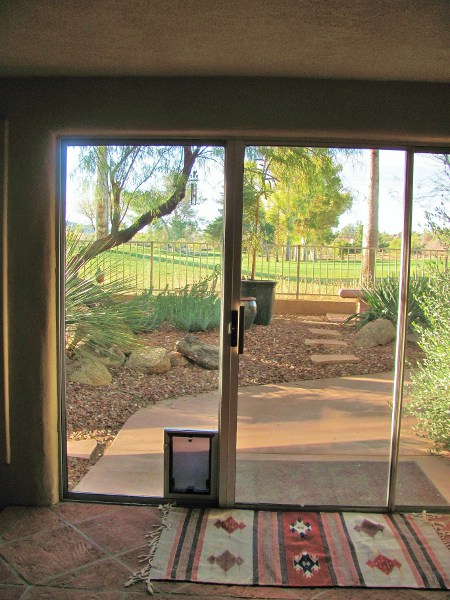 When it comes to home repairs and remodeling, there are surely a million different things you can probably find the time to do (and much less the budget!), but how do you prioritize what matters and what will work best for your home? Obviously, there are many different things that can make your home look great, and improve its resale value over time.
That being said, though, there are nevertheless a few key things to do in your home, and one of them is installing a sliding glass door. The advantages of sliding glass doors are numerous, as we'll touch on below. They can really bring a room together with just a simple installation process, which will bring about a great end result for you and your family.
Call Today at (480) 994-5855!
Mention Coupon Code 10OFF-GLASS to
receive 10% Off your first order!
Request a Quote Online!
.

Another Way In And Out Of The House
First and foremost, sliding glass doors represent another way in and out of the house. If you've got a sprawling back yard that you want to open up towards and focus on, or a side entrance that you've always been meaning to use more often, a sliding glass door can make it happen. Not only does it make the house more efficient, but it opens everything right up for you, too!
Sliding Glass Doors Mean More Natural Light
When installing sliding glass doors in Phoenix, or other warm and sunny places, you provide yet another way for natural light to come into your Phoenix home and work wonders for you. Natural light gives you more energy and a better attitude, not to mention how it can cut down on your house's heating, cooling, and energy bills as you rely on the sun more than electricity!
A Great option for Kids And Pets
For people with kids or pets, sliding glass doors offer a huge benefit when it comes to easily shuttling them inside and outside at a moment's notice. It's a safe, simple, and a cheap alternative that can work wonders for people who have children running in and out of the back yard to play, or pets who need to frequently go outside to do their business and chase squirrels.
Cool The House Down During Hot Times
During the very hot summer months in Phoenix, and the southwest, sliding glass doors can be huge when it comes to keeping the house cool, keeping breezes running through the house, and more. In fact, installing one in Phoenix can keep your energy costs down and your house cool, while also keeping you sane and happy to enjoy the breeze and stay as cool as possible during the unbearably hot summer months.
All in all, sliding glass doors are a great investment. No matter what the specifics of your property are, you can get a lot out of installing a sliding glass door, and get great enjoyment out of it for you and your family for years to come.
Call Today at (480) 994-5855!
Mention Coupon Code 10OFF-GLASS to receive 10% Off your first order!
Request a Quote Online!
.