Why People Need a Mesa Glass Company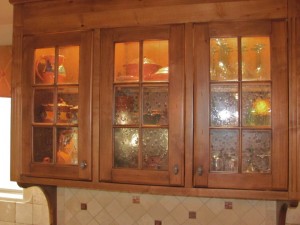 Glass is naturally vulnerable and pricey.  But then, a lot of people here in Mesa, AZ still prefer to use glass over more durable materials such as metals, wood, and aluminum merely because glass is innately beautiful.  It's undeniable that glass is elegant-looking and a house with glass furniture and fixtures is extremely beautiful.
There are a lot of reasons why home glass items may need to be repaired or replaced.   Glasses are vulnerable to damage and breakage and a slight bang on it may lead your glass patio table that's worth thousands of dollars shatter into tiny pieces.  It could be your neighbor who knocked so hard on your glass mesa kitchen window or your kid who accidentally threw his ball at the glass door.  Or maybe your glass furniture needs to be repaired because of scratches, cracks, and holes that spoil the overall appearance of what were once lovely home decors.

When Hiring a Glass Mesa Company…
A lot of homeowners just ignore their ruined windows because they think it's very costly to have them repaired.  But they don't realize before it's too late that weak windows can lead to more expenses and worst- accidents.  The good thing about a glass repair Mesa AZ company is that you don't have to pay for too much because we can still make use of old parts that are still functional such as the frames and panes.  If a part of your window glasses has lots of scratches, our Mesa Glass Company will take charge of restoring the window without the need for overall replacement.  Generally, windows are styled in a way that the glasses used are cut into blocks which makes it very practical for builders to repair.  When it comes to doors however, a cracked glass may need to be replaced already.  If you want to repair glass shower doors without spending too much, Glass Mesa AZ builders can greatly help you with such problem.
When having your glass items repaired – may it be doors, windows, mirrors, or tables, you need to hire someone who is capable and highly experienced in repairing all types of glasses.  When it comes to glass repair, your items should be repaired in a way that all its aspects- frames, panes, casements, and support are properly installed to prevent possible accidents.
Aside from securing home glass furniture, our glass Mesa Company can also spruce up your home.  Today, more kinds of glasses have been introduced into the market, which really look amazing with all the different designs, colors, and texture.
Call (480) 994-5855 for your Free Estimate!
Or Submit our Request a Quote Form!
Tags: glass arizona, Glass Arizona Mesa, Glass Mesa, Glass mesa az, glass repair mesa az, mesa glass, Mesa Glass Repair