Window Repair Chandler in Arizona for an Amazing Home
Who can you call for window repair Chandler Arizona? Glassbusters!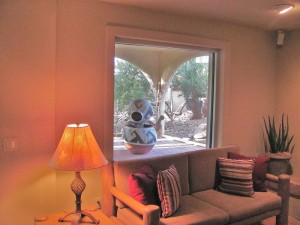 A broken window can ruin the beauty of your house.  It can be cracked or even broken, damaged frames, stiff grills, and sticking casements.  The most common window problems are related to broken pieces of glass as well as sticking casements.  As the house ages, and as the windows are exposed to extreme temperature, they can become brittle and just a slight bump can cause your window glasses to shatter into pieces.  Moreover, frequent closing and opening of casements can also lead to damaged windows.  Fortunately, our Window repair chandler AZ company is here to help you fix your windows and give them much greater look.
There are different kinds of windows.  They differ in style, design, and the way they are built.  Windows that are commonly installed in houses are the double-hung windows.  Aside from these, there are also gliding and sliding windows, casement windows, and stationary windows.  Whatever the kind of your home windows are, Window repair chandler AZ will be able to repair them.
Window repair may mean anything from fixing the frames, installing new glasses, fixing hinges, to total replacement and installation of new windows.  Most of the time, windows are being neglected by home owners but actually, windows can affect how the house looks in a whole, just like the doors.  A broken window may also be the cause of your high electric bills.  Old window designs can still let the air pass through so when its winter and you already closed all the windows, it is still extremely cold in your house, thus, you'll switch on the heater.   Modern windows are constructed to attain more functionality.  Plus, installing beautifully designed panes and glasses will certainly augment your home and make it entirely amazing.
If you think your house windows are too small they look awkward from the inside and out, then you can call up window repair chandler Arizona and they can actually widen your window openings to accommodate larger windows.  Or if you plan to add more windows in rooms, you can do so with the help of professional builders in Arizona.
Everyone wants to live in a beautiful and comfortable house.  Fully furbished wall, floorings, ceilings, doors and windows will make your home a nice place even if you don't make use of pricey furniture.  Our Window repair chandler AZ company will give your house a new look.  If you intend to sell your house, replacing the windows or restoring them would add value on it.
Call (480) 994-5855 for your Free Estimate!
Or Submit our Request a Quote Form!
Tags: Window Repair arizona, Window Repair AZ, Window Repair Chandler, Window Repair Chandler AZ, Window Replacement Chandler Arizona